02 Oct 2023
Save the date for Healthcare Summit 2024!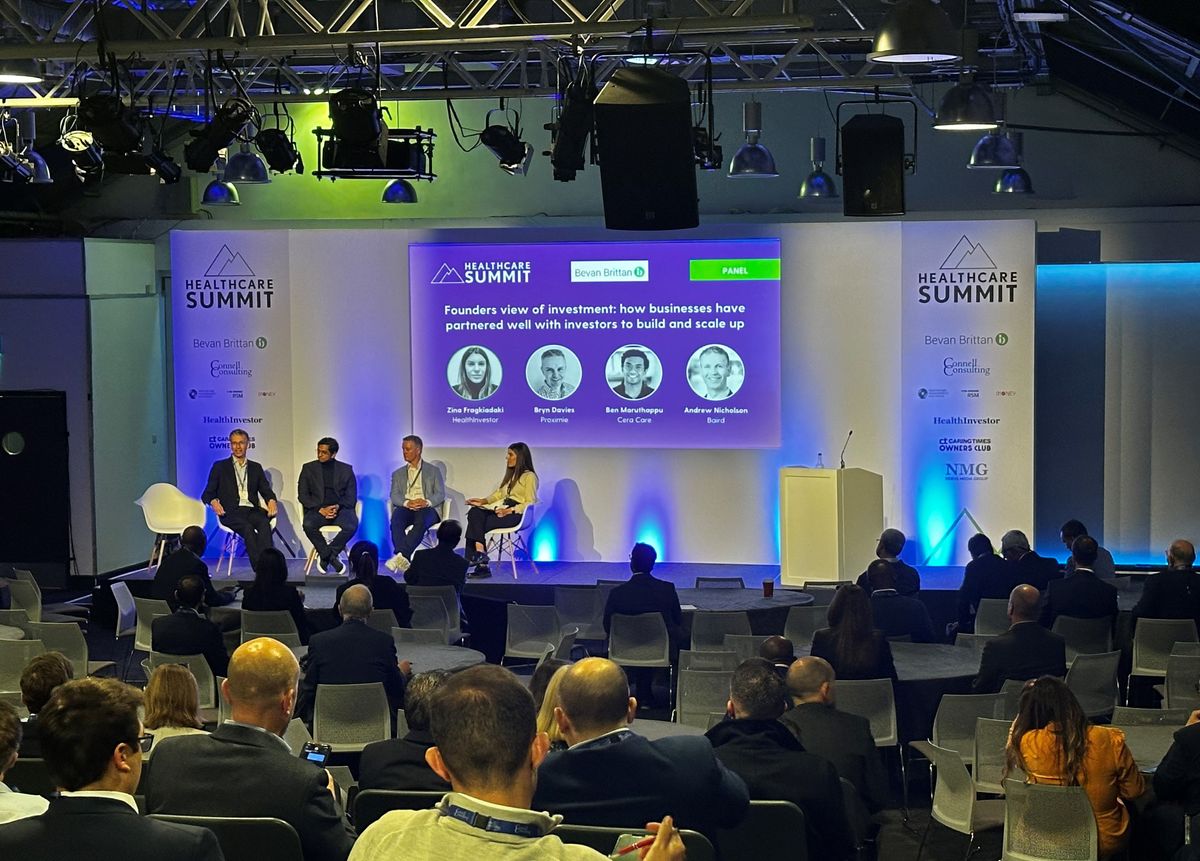 We wanted to say a huge thank you to everyone who participated in Healthcare Summit 2023.
It was an invaluable day of thought leadership, debate and discussion around the current state (and future) of health and social care.
We're also delighted to let you know the date of the next Healthcare Summit, so you can add it to your calendar: 2nd October 2024!
For all of the latest updates on Healthcare Summit 2024, keep an eye on the website and make sure you've subscribed to the newsletter.
In the meantime, here are some other HealthInvestor and Caring Times events you may be interested in:
Care Managers Show – 24th-25th November 2023
Follow a landmark launch event in Birmingham this summer, Care Managers Show is coming to ExCeL London for Vol. 2. Lorraine Kelly is hosting, with thousands of care managers, care groups and sector specialists in attendance. The National Care Awards are also taking place in the evening between the two days of the Managers Show on 24th November.
HealthInvestor Power 50 – 7th December 2023
For nearly 15 years, HealthInvestor has been celebrating the most effective, inspiring and influential leaders in health and social care across categories including Outstanding Leader, Deal Maker and more. Join hundreds of your sector colleagues for an afternoon of networking and a three-course meal, followed by the Power 50 awards ceremony.
Healthcare Design Awards – 27th March 2024
The Healthcare Design Awards, previously run by Pinders for 25 years, will be run by long-term event partner Caring Times in 2024. The awards recognise innovation and excellence in the design of care facilities. Nominations are open now until 30th November, with categories including Best Architectural Design, Best Interior Design and more.
HealthInvestor Awards 2024 – 5th June 2024
For nearly 20 years, HealthInvestor has been celebrating the very best in health and social care across categories including Advisory & Finance, Clinical Services, Property and more. Any company operating, investing or advising in healthcare is welcome to enter.
Are you a care home owner/director?
Caring Times Owners Club (CTOC) is an exclusive community for owners and directors in the care sector. Join the club for networking, market trends, exclusive insights and year-round in-person events. The next CTOC event is taking place on 31st October 2023 at The Belfry Hotel in North Warwickshire, including a day of networking and thought leadership followed by a formal dinner and overnight stay.