12 Sep 2023
Guest blog: The value of digitizing operating rooms, and why surgeons are calling for the technology to be implemented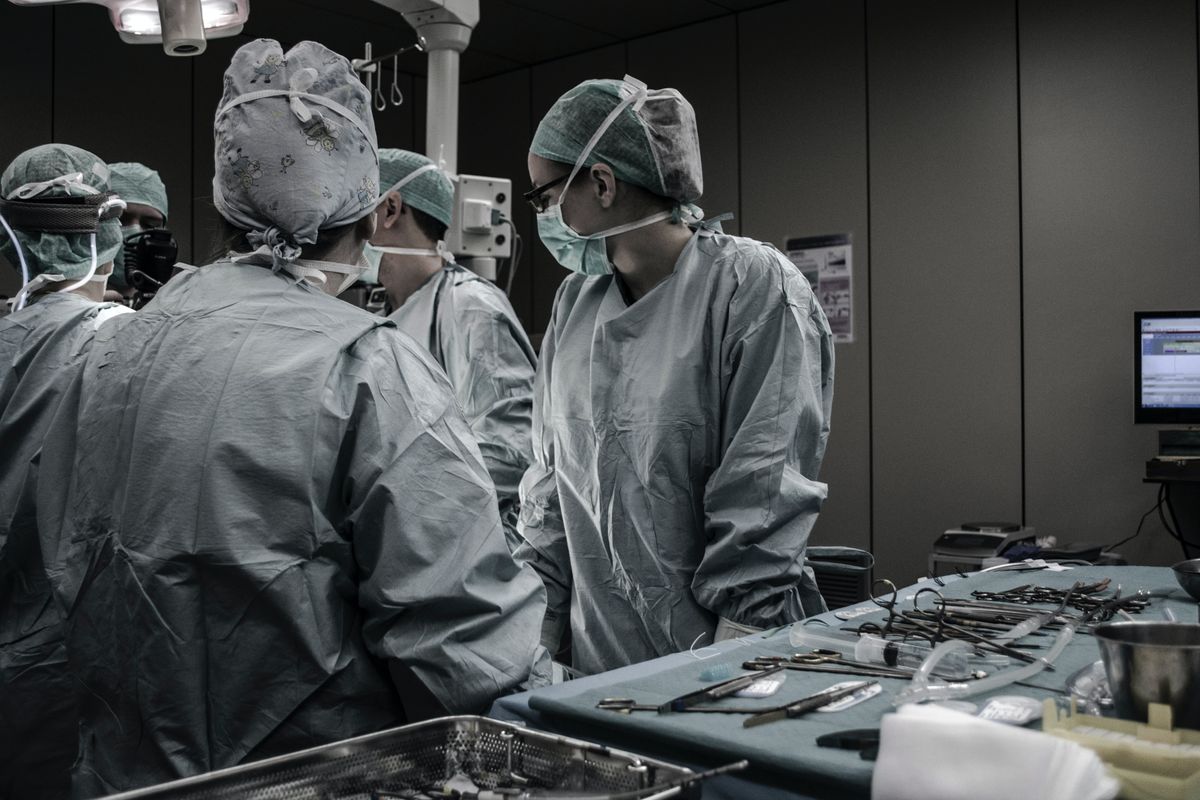 Dr. Nadine Hachach-Haram, Founder and CEO of Proximie, discusses the benefits of digitizing operating rooms for surgeons, patients, hospital owners and more.
The challenge
Recent decades have seen many inspiring and groundbreaking improvements within the medical profession, ranging from advances in medical instruments to progress in pharmaceuticals and the diagnostic sciences. The scale of achievement has been staggering, with conditions previously acute and chronic becoming treatable and curable.
However, achievements come with complications. Success in improved healthcare does not suppress demand, but creates a greater call on healthcare services as people live longer and face different life-threatening conditions.
Meeting this challenge will require clinicians across all specialties. The UN estimates the global population will grow by another 500 million people to reach 8.5 billion by 2030 – when the share of over 60 year-olds will reach 16.4%, up from 12% in 2015.
Currently, more than 5 billion people (two-thirds of the global population) lack access to safe surgery. To raise healthcare standards, and cope with healthcare demand driven by changing demographics, it is estimated that the number of surgeons, globally, will need to double by 2030.
Given the long lead times in training doctors and surgeons, we need to start now. Fortunately, new advances in healthcare employing technological solutions, such as telemedicine, artificial intelligence, machine learning and big data analysis, mean there is hope the profession can meet the demand.
The future of operating procedures
Telemedicine use – through digitized operating and diagnostic rooms – will help healthcare systems to scale clinical expertise globally and reduce healthcare inequality. It will improve surgical productivity and patient outcomes via enhanced performance, and help train the surgeons of the future much faster and without any loss of quality.
Telemedicine is the future of operating procedures. Specialist consultants are able to advise on operations, and share expertise, even from different continents and time zones. It allows live, real-time surgical training without students having to attend hospital in person; yielding huge productivity gains, expanding the learning base, and encouraging a continuous learning cycle.
The Proximie platform
Telehealth services are here to stay, and their use will only grow. The question is not if it is coming to a hospital near you, but when. Already, Proximie – the global health technology platform driving optimal performance for every healthcare system – has conducted tens of thousands of surgical procedures and is available in over 800 hospitals across 50 countries.
The advantages of digitizing operating theatres aren't restricted to expanding surgical reach via virtual operations, or the ability to vastly increase numbers trained. It also ties into the development of advanced medical devices and surgical systems.
A recent example saw a digitally-enabled operating room at Spire Bushey Hospital in London used to perform a partial knee replacement using the CORI robotic surgical system. Knee replacements can be challenging surgeries, but using Proximie together with CORI, the patient was reassured about the process and grateful that his experience could be used to share expertise with fellow surgeons and medical device manufacturers – contributing to improved healthcare for future patients.
The productivity gains
There are many examples of benefits of robotic procedures and surgeries supported by other medical devices – all of which are hugely encouraging. However, without digitized operating rooms, we will not see the full benefits of medical innovations. Put simply, we will be constrained by the lengthy training process for using these systems, leaving patients waiting for the highest-standard medical care.
Instead, by enabling surgeons to receive training in cutting-edge surgeries wherever they may be, we can supercharge the rollout of medical innovations, and this doesn't just apply to live surgeries. By using the Proximie platform, surgeons and trainees can access recordings of innovative procedures, using a 'Netflix-style' archive to develop skills further.
For policy strategists, health planners, hospital administrators and accountants, the productivity gains of using telemedicine make it irresistible. It is an answer to the demand projections and budget restraints, rather than just 'another piece of kit'.
There should be no doubt that by 2030 we will see further healthcare advances to add to the long list of those already yielding benefits. I am confident these will be delivered by health tech companies applying creative solutions via digitized systems, with telemedicine at the forefront.
Increasing the procedures that surgeons can perform, while raising the standards, is a no-brainer. By supporting medical technology advances, we have a real chance of meeting the productivity demands placed on our profession.
Given the potential of where technological advances can take us, it is no wonder surgeons are calling out for it. We should embrace it and share it around the world.