30 Aug 2023
Guest blog: Understanding and achieving ESG within social care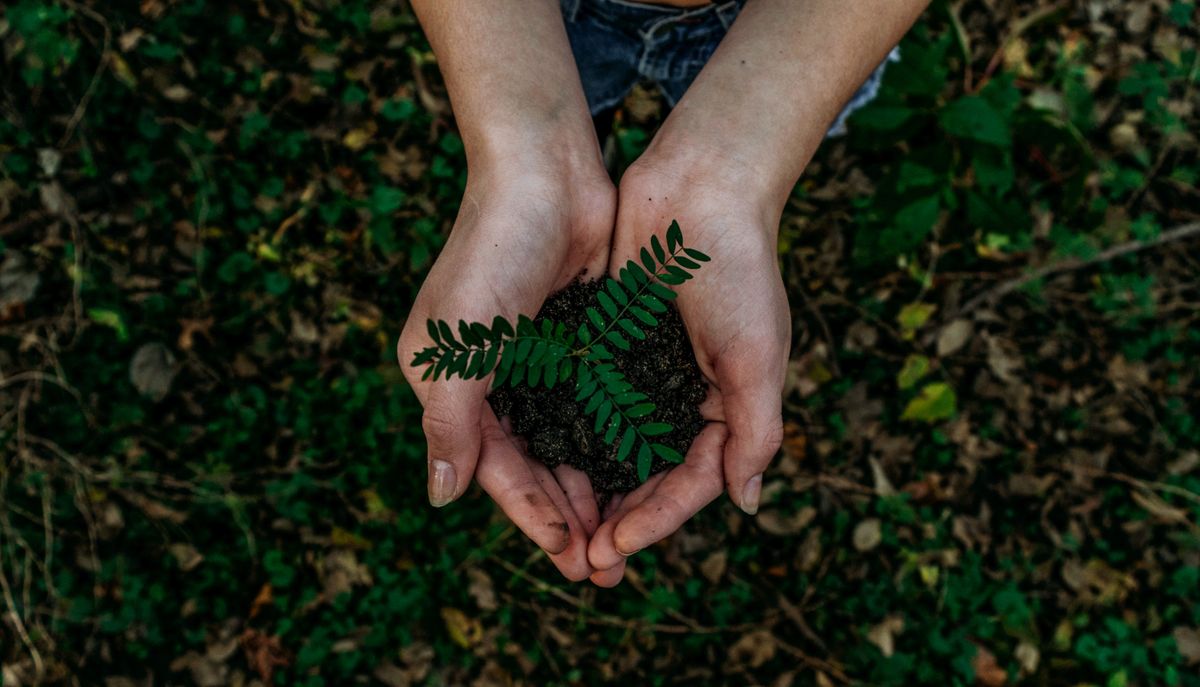 Joanne Balmer BEM, CEO of Oakland Care, shares the care home provider's industry-leading approach to ESG and the results it has achieved.
Over the last few years, we at Oakland Care have been eagerly progressing with our ESG strategy, with an ambition to not only support our team members and residents, but make a real contribution towards wider global issues.
It has also been about helping other care homes across the country to identify what is possible, and how they can take care of their ESG responsibilities too.
A step-by-step approach to sustainability
Understanding ESG often starts with environmental considerations – arguably the pillar that organisations are most familiar with. However, the stumbling block that frequently prevents progress for many is how to truly implement and fund change.
In our case, we began by focusing on our own carbon footprint and understanding our emissions. From here, we were able to identify steps we could take to make a difference, while also formulating an effective framework that would put us in a strong position for the years ahead.
Our process began with sustainability specialists, Green Mark. Their expertise bolstered our understanding and helped us to identify areas of improvement, including where small but effective changes could be made in the most essential areas.
Creating these firm foundations is an essential step. For us, this included installing energy efficient systems, and even adding simple reminders to turn off the lights and save water at our care homes.
Sustainable activities, such as planting trees and flowers and growing crops, played a big role during this transition too. These changes, which didn't require substantial investment or time, proved an effective way to bring our communities together and support our sustainability efforts.
Meanwhile, we also focused on assessing our buildings through the world's leading sustainability assessment method for buildings and organisations, BREEAM. Their process and feedback allowed us to certify all of our existing care homes to a high standard, with four receiving an 'Excellent' BREEAM certification – placing them among the top 10% of buildings in the UK.
Alongside this, every new home has been carefully designed to ensure that it takes advantage of new technologies and opportunities to incorporate sustainable practices into our homes. This includes installing electric vehicle charging points, and developing biodiversity gardens.
Involving residents and colleagues has been a priority for us. Last September, residents and team members not only took part in our annual Green Week, where litter picking, beach cleans and tree planting were just some of the great activities undertaken, but they extended these efforts across the whole month. This year our greener month activities will be extended and our suppliers will be joining us out and about.
Elsewhere, we began to identify areas to help reduce our emissions. One example included reviewing our carbon output further, monitoring and benchmarking for future operations.
At our Maplewood Court care home, we created Oakland Care's largest Wildlife Garden, boosting biodiversity for the whole community and offsetting long-term emissions.
By taking a step-by-step approach, we have achieved carbon neutrality for three years running, received global recognition in the form of our Green World Award, and truly delivered against this strand of ESG. Above all else, we have helped others to embark on their own journeys.
Truly delivering for those in your circle
The social pillar of ESG is often overlooked by health and social care providers, who may feel that they are already addressing it by virtue of the nature of their business: delivering high-quality care. However, social factors in ESG encompass much more than this, because they also include policies and practices affecting employees.
At Oakland Care, our philosophy is based on the ethos of Live, Love and Be Loved. This guides our mission to treat residents and our colleagues, as the individuals they are, and to do everything we can to nurture and celebrate them.
We have achieved this by investing in our teams through a sustained universal commitment to internal growth and support. This is the backbone of our leadership strategy. At Oakland Care, we promote career and development opportunities that allow team members to achieve their potential, in an open and inclusive environment underpinned by policies that support wellbeing.
We recognise that low staff retention can have a significant impact on an organisation's ability to deliver high-quality care, as it can lead to a loss of institutional knowledge and experience.
By taking this approach, Oakland Care addresses the social pillar of ESG, while also creating a more positive and productive work environment for our teams. This ultimately benefits both the organisation and the residents we serve.
Giving a voice to all
Our sector is inherently people-focused and people-first, and it is therefore necessary that the principles of all care providers are guided by the views and values of those connected with them.
This is most poignantly demonstrated by our approach to sustainability, ensuring that everybody can help shape our journey. After establishing the necessary foundations, we looked at ways we could effectively implement more comprehensive approaches.
Our Oakland Care Green Committee, comprised of two representatives from each of our care homes, is designed to encourage genuine participation and has gone from strength to strength. Through this, our care homes are collaborating by sharing innovative ideas and examples of best practice within their own community, which is then reinforced with insight and advice from various department team members from head office. This is all then fed back to our Leadership Team who ensure that we are making continued progress on our journey. Discussing our progress is a core agenda topic during board meetings and is helping Oakland Care to take a more collective approach on sustainability.
Residents have become more engaged in their Green Committees too, helping to introduce small and large changes to the way we promote sustainability. From appointing a resident to collect newspapers for recycling, to community-wide Green Weeks, our Green Committees are making a big difference.
Health and social care providers that address and take care of ESG will be able to retain and build true value in their organisation. From residents and their families to team members, ESG issues matter. It is therefore our duty that we take care of these areas, for the benefit of those we care for and about.
Since joining Oakland Care in 2019, Joanne Balmer has helped to drive their continued growth, pioneered an industry-leading sustainability agenda, and played an integral role in cementing their status as the only social care provider on the UK 'Top Employer' list. Last year, she was named inaugural ESG Champion at the Health Investor's Power Fifty Awards.