05 Sep 2023
Guest blog: Traffic control centres are a good idea, but there are speed bumps ahead to navigate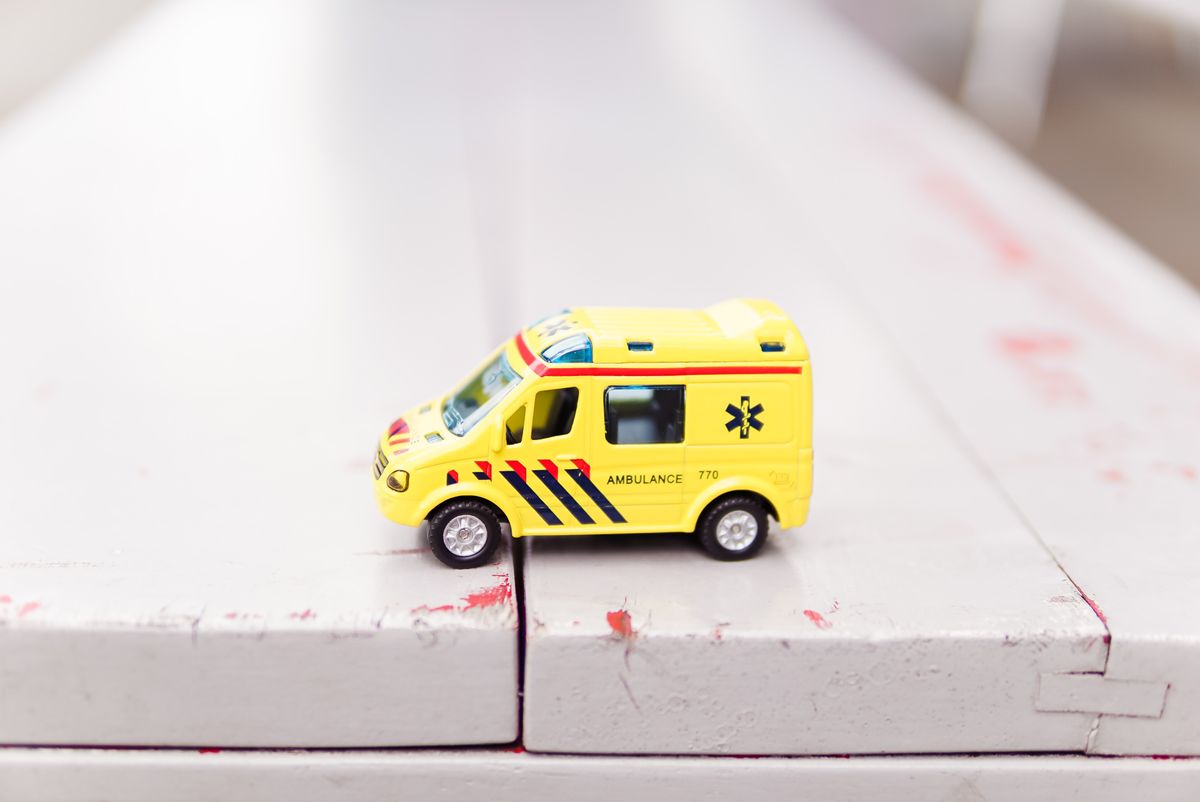 Tom Whicher, Founder and CEO of DrDoctor, comments on the opening of NHS 'care traffic control centres' to aid hospital discharge this winter.
In August 2023, for the first time ever, we saw the waiting list for hospital treatment top 7.5 million people in England. This means that nearly one in seven people are on an NHS waiting list for routine treatment.
Waiting lists are continuing to rise. The government's ambition to reduce the elective backlog to eliminate 65-week waits by March 2024 is quickly becoming a pipe dream. It's very clear that more needs to be done to tackle this very clear care crisis.
And with the NHS expecting another horrible winter ahead – still struggling with the effects of the pandemic, whilst managing a shrinking workforce, long waiting lists and an increased reliance on the service – there's no one simple solution.
But it's been positive to see that in preparation for the winter, the NHS has announced the opening of its 'care traffic control centres' to aid better hospital discharge across the whole of England and to change how people navigate the long complex care systems we currently operate within. The purpose of these centres is simple. To speed up hospital discharge this winter, provide additional ambulance hours and extra beds, all with a view to increasing patient safety and strengthening the NHS's ability to respond to the impending increased winter demand.
But, in the same way that air traffic control centres only have so much capacity – local community and social care will also only have a certain amount of capacity too.
As capacity challenges continue to haunt the NHS, how do we ensure we're implementing the right solutions to create a fully integrated and hybrid digi-physical system that ensures patients feel safe and cared for in a seamless way?
Investment in hybrid healthcare
Investment in digital technology that can modernise how patients and hospitals communicate is one of the steps we can take to better aid hospital discharge.
For example, as it stands, more than 383,000 people have been on hospital waiting lists for treatment for more than one year. In that time, it is highly likely the circumstances of many of these individuals will have changed. Some will be in critical need of care, and quickly. Whilst others may have sought help from elsewhere – such as the private system – or no longer require the same course of treatment.
Implementing digital technology tools, such as Patient Engagement (PEP) platforms, can support hospitals in reaching those on their waiting lists to understand the sort of help that they need. Enabling patients to log into the platform and manage their own appointment can instantly help to reduce the elective backlog.
This is because this technology facilitates trusts in improving waitlist quality and re-engaging patients who have had their care disrupted, or where they have been subject to long waits. A simple question like 'Do you still need to be seen?' can instantly help patients take charge of their own care.
The next step is to stratify patients based on the greatest need before allocating them to the right pathway. By assessing patient need, we can ensure people are routed to the safest and most efficient care based on clinical risk factors, whilst using the data collected up front to discharge those who no longer need to be seen before they enter the in-person patient pathway.
It's by assessing and scheduling appointments based on need that hospitals can start to get the most out of patients attending appointments, by working to a hybrid healthcare model. And ultimately, it's this hybrid model that can help us to discharge patients into other care centres, faster.
How a hybrid healthcare model could shrink the number of patients within the hospital system
To understand the benefits of working to a more hybrid healthcare model, we commissioned a report with health economics consultancy, EDGE Health, which analysed outpatient appointments in the NHS. The report revealed that empowering patients using Patient Initiated New Appointments (PINA) and Patient Initiated Follow-Ups (PIFU) – which allows patients to request appointments – can significantly cut the NHS elective backlog. In fact, the data shows that PIFU pathways could lead to at least 1.18 fewer outpatient follow-ups per patient.
What's more, the report revealed that if implemented nationally, this could free up the waiting list for 1.4 million hospital appointments, creating capacity for more patients to be seen and saving the NHS £167.2 million per year.
It's clear that digital tools like this can help us to not only improve waitlist quality, but they can also ensure patients are receiving care in the right place. By preventing further admissions, removing people from the hospital patient pathway and implementing treatment plans outside of the hospital, we can start to empower patients to support their own recovery and treatment – and crucially support overstretched NHS staff.
The traffic control centres – some of which are up and running, and some soon to be set up – will host NHS social care, as well as housing and voluntary services staff, in one place. This will make it easier to locate and organise the best and quickest discharge options for patients. For some, this could be at home management. For others, this could be supported via community or social care.
To give an example of this in practice, we've been working with Chelsea and Westminster Hospital NHS Foundation Trust. Utilising their full tech stack including their Cerner Millennium EPR, alongside our patient facing tech, the trust has been able to track patient statuses and monitor discharge dates and pathways, helping to place those who need it into social or community care earlier. So, it's good to see more talk of 'Air traffic control centres' achieving similar success.
We know from first-hand experience that often the technology to support the end goal is already there. It's about how we apply it and use it in the right way. Facilitating better communication between hospitals and patients is going to be a key piece of the puzzle in ensuring the success of the 'care traffic control centres'. And it's technology that will make this possible.